Articles • 2019-09-05
Better Management Practice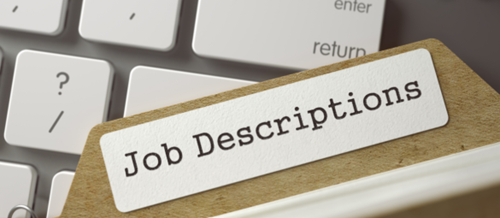 Clear expectations for employees are key for staff to reach their potential for your business. 
Employees need to know exactly what's expected of them and inspiring high performance starts with establishing clear expectations and goals. Understanding and, where possible, agreeing to expectations should be part of an employee's induction. These expectations can also be recorded in a performance agreement.  
Good communication is the basis for positive relationships between employees and their supervisor or manager. Regular catchups mean managers know what staff are working on and the challenges they face. A good manager responds quickly when employees need support. A productive workplace is one where people feel safe, feel valued, value each other and share information. 
It is important to understand different working styles and personality types. This means that how we work as managers with one person may not be the best approach when working with someone else. Some things to consider when dealing with people include; are they better with detail or big picture, are they more a team person or better working independently; how much support do they need; do they like praise and recognition publicly or individually and is it important to them; do they need specific instructions or like to work things out for themselves. 
Having a clear and accurate written job description helps prevent misunderstandings about a role and protects your business and your employees. Good job descriptions are useful for recruitment and hiring, performance measurement, identifying training needs, job evaluation and reward and legal/health and safety compliance. There should also be clear written expectations around hours of work, breaks, internet and cellphone usage, sick and annual leave.  
Poor job descriptions can attract wrong candidates, cause recruitment, retention or performance problems. Update job descriptions as needed to reflect accurately the employee's responsibilities. They must know when they're performing well and when they're not.
Performance reviews are another forum to discuss how an employee is functioning and if they are meeting expectations. However, it is important to give regular feedback rather than wait for a full performance review. It is also important employees can give their feedback on your performance. Good managers help staff reach a point where they are comfortable talking about work issues, including the manager's own performance. 
If expectations are clear from the beginning it is more likely that a new employee who receives support will be successful in their job. Your people are your biggest asset - if your staff are happy and doing a good job your business is more likely to prosper. 
If you want to read more, please go to the website below.  
https://www.employment.govt.nz/workplace-policies/employee-performance/growing-performance/setting-expectations/
See more Articles items