Articles • 2019-04-12
Sustainability within the tourism industry
In 2018 the introduction of the International Visitor Conservation and Tourism Levy was announced with legislation to give effect to this expected to be passed mid-2019. It is not yet clear when it will take effect. This will mean that international visitors will be charged an additional $35 through their visa fees and it is expected to bring in an estimated $80 million per year to be applied to infrastructure and conservation projects. The fund is expected to help improve the protection and enhancement of New Zealand's distinctive natural environment and improve tourism planning, according to Conservation Minister Eugenie Sage. 
Understandably there has been some debate over the need for such a levy when the Government already collects $3.27 billion a year in international tourism-related revenue and spends just $638 million on the industry, says National's Tourism spokesman Todd McClay. 
But who would begrudge spending $35 extra if it is clearly explained to be for conserving our natural environment. This is after all one of the jewels in our tourism crown. Would a visitor to Greece or Italy begrudge such an amount if it was for the preservation of historical sites and artefacts? 
Rural New Zealand struggles to cope with the infrastructure needs of tourism in general. As an example, ratepayers in Paihia need to meet the cost of an infrastructure capable of coping with the huge rise in visitor numbers each summer. Think sewerage, water, landfill, roads, footpaths…the list is significant for a small rating base. The Far North District has roughly one third non-rateable conservation or crown land, and one third multiple-owned Maori land, yet it has one of the longest roading networks. 
Locally the Pou Herenga Tai Twin Coast Cycle Trail is bringing hundreds if not thousands of visitors to Northland and there is every indication it will be at least as popular as the Otago Central Rail Trail. Yet the Horeke end of the trail has no infrastructure of note. Horeke is an historic town with either the 1st or 2nd oldest hotel in the country, a school, the 1838 Mission House at Mangungu…and no public toilets!   
The Tourism Levy, or the Regional Growth Fund, or the local Council, should surely be able to correct this and quickly! 
The New Zealand Tourism Sustainability Commitment establishes eight Goals for the tourism industry to attain by 2025 and a set of 14 Commitments that individual businesses can achieve to reach those goals, which have been developed by industry for industry. Currently 845 businesses have signed up to these with a target of 1,000 by the end of March 2019. Awareness of the need for sustainability is apparent and growing.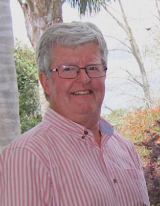 Jack Poutsma 
See more Articles items